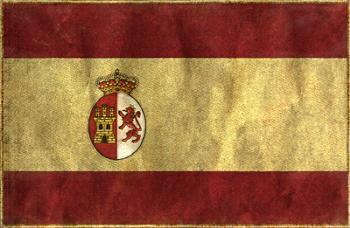 "The Port to Europe". Venice is an average sized region in North-Eastern Italy connecting Austria, and The Balkans to the Italian Peninsula. It is an extremely valuable Mediterranean port. The Spanish acquired Venice in 1741 during The Paradoxian War. A total of 2,300,000 people inhabit the Venetian region, most of which live in "Venice", the capital of The Veneitian region.
Regional Statistics
Edit
Major cities -  Venice
Capital - Venice
Largest city - Venice
Population Placement - 63% Urban, 37% Rural
Population - 2,300,000
Military/Political Affairs - Spain controls all Military and Polotical affairs in this region. This region is currently governed by Prince Ben Squidskull.
Religous - Religion - 93% Catholic, 1% Muslim, 6% Protestant
Troops stationed - 150,000
Ethnic Diversity - 7% French, 19% Spanish, 70% Italian, 2% Arabic, 1% Dutch, 1% Portuguese
Annual GDP - 21 billion / 4% of Spain's GDP
Primary Exports - Wine, Marble
Primary Imports -Machinery, and chemicals.
Leadership - This region is controlled by King Phillipe V Clemente.
Terrain - mostly rugged and mountainous; some plains, coastal lowlands.
Interesting Facts
Edit
1.) Venice is one of the most important ports in The Spanish Empire.
2.) Venice (The City) is one of the most beautiful in all of The Spanish Empire.
3.) Venice is one of the oldest cities in Europe.
4.) Venice is a center of art and enlightenment.
5.) Venice is a fairly wealthy city.