Background
Edit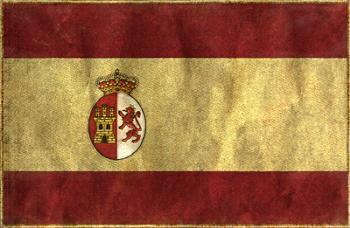 Northern Morocco is the most Northern region in all of Africa, directly below Gibraltar. It is home to roughly 3,000,000 people. When coming from Spain to Africa, Northern Morocco is the first stop. Nothern Morocco borders the Atlantic and Mediterranean. Nothern Morocco was annexed by Phillipe V Clemente during the age of Imperial Expansion. It is the oldest Spanish territory in Africa.
Regional Statistics
Edit
Major Cities - Rabat, Fes
Capital - Rabat
Largest city - Rabat
Population Placement - 18% Urban, 82% Rural
Population - 3,000,000
Military/Political details - Spain controls all militaristic and political affairs in this region. There are roughly 10,000 military personel in this region.
Religious - 17% Roman Catholic, 1% Protestant, 83% Muslim
Ethnic - Spanish/13%, French/1%, Portugese/2%, Catalan/17%, Arab/66%, and Italian/1%.
Regional GDP - This region generates roughly 4 billion Pasetas, .7% of Spain's total annual GDP.
Primary Exports - fish, ivory, olives, wheat
Primary Imports - machinery, wood, chemicals
Leadership - Spain is directly governed by Duke Hannibal Clemente.
Terrain - northern coast and interior are mountainous with large areas of bordering plateaus, intermontane valleys, and rich coastal plains
Interesting Facts
Edit
1.) Northern Morocco was the first ever Spanish region to be annexed in Africa.
2.) Northern Morocco is the most Northern Spanish territory in Africa.
3.) Northern Morocco has never been succesfully conquered by any outside invader.
4.) Although mostly Muslim, the Morrocan people express extreme loyalty to King Phillipe V Clemente, a strong Catholic.
5.) Northern Morocco is a relatively populous African region.