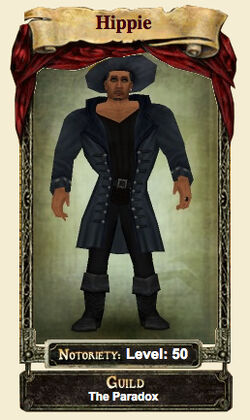 Augustine Clemente, better known as "Hippie" is notably famous for his heroic victories during The Paradoxian War. Clemente was promoted to the rank of "Overlord" - Head of The Spanish Army in 1738 and successfully protected The Spanish Heartland from foreign invasion during The Paradoxian War from 1739 - 1745.
Biography
Edit
Born August 12th 1696, Augustine Clemente served as The Overlord of The Spanish Army from 1738 - 1746. During The Paradoxian War he was in charge of The Southern Flank which was tasked with defending The Home front. Behind Phillipe V Clemente, Augustine was considered to be Spain's second best general. On the field of battle, The British often would prefer facing Phillipe over Augustine as Phillipe was far more merciful and humane. During The Post-Paradoxian War, Augustine successfully defended Spain from foreign invaders and helped create the offensive against France at the start of The War of French Succession. Augustine was killed at the battle of Marseille in Apil 1746.
Augustine Clemente left behind a legacy in Spain which has inspired several leaders to date. He transformed the ways in which the Spanish fought their battles in both PvP and SvS and is respectfully one of the most skilled military commanders in POTCO's history.
General Information
Edit
Guild - The Paradox
Pirate - Hippie
Level - 50
Phillipe V Clemente
Roger Goldhawk
Lord Hector Wildhayes
Queenofseas
Francis Chiphawk